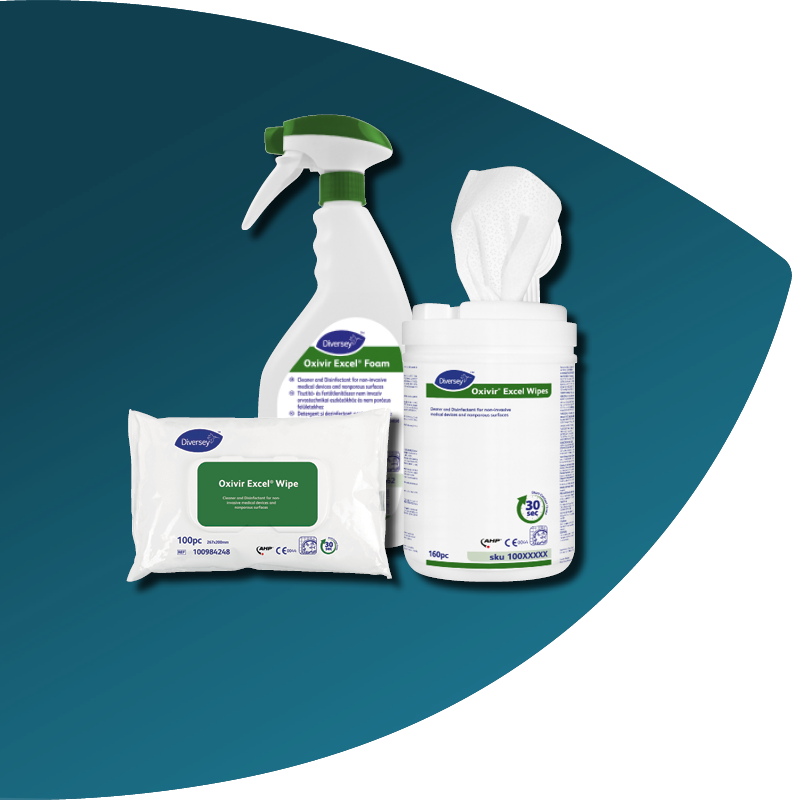 This is Oxivir®
Oxivir Combined Cleaner & Disinfectant, powered by AHP Technology, provides you with the best alternative to your traditional disinfectants by delivering a full virucidal efficacy in just 30 seconds. While being very gentle to surfaces and with the lowest risk to your staff and customer. The active ingredient, hydrogen peroxide, breaks down into environmentally friendly water and oxygen just minutes after use leaving no residues that might be harmful or change the appearance of the surface.
Get in touch
Do you have any questions? Feel free to get in touch with us.
How does it work?
AHP (Accelerated Hydrogen Peroxide) is a patented, synergistic blend of commonly used, safe ingredients that when combined with low levels of hydrogen peroxide dramatically increase its germicidal potency and cleaning performance.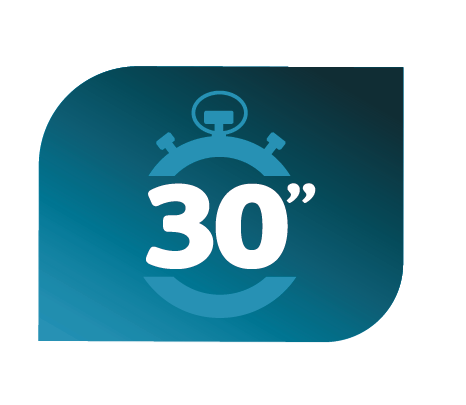 Efficacy
Full virucidal

in just 30 sec (Coronavirus)

Fastest kill claims for a broad spectrum of viruses and bacterias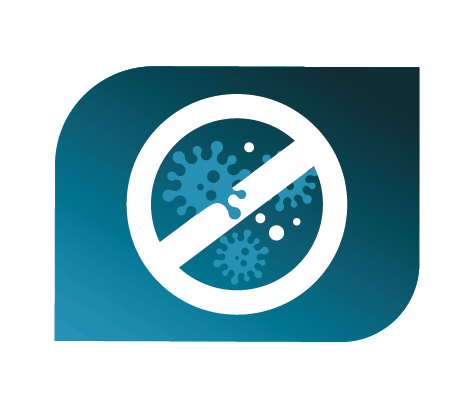 Efficiency
All-in-One-product improves labor efficiency, up to 23% with OXIVIR WIPES

Superior Cleaning with a high-performance surfactant system that delivers superior cleaning results versus many other disinfectant technologies.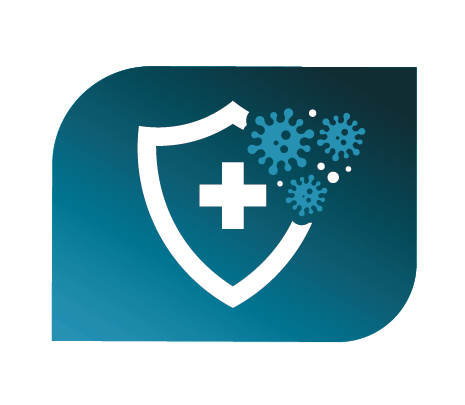 Safety
Safety to users

, no need PEE

Compatible with surfaces, No flammable

Oxivir wipes increase the disinfection compliance by 35%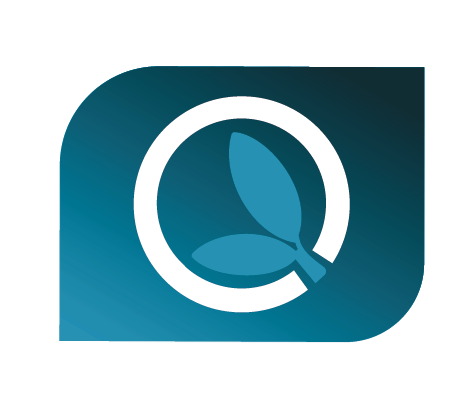 Sustainability
The actives break down to water and oxygen which is far safer for the environment as well as for users Oxivir products are free from Alkylphenol Ethoxylates (APEs), Nonylphenol Ethoxylates (NPEs) volatile organic compounds (VOCs)
Use biocides safely. Always read the label and product information before use.